I am a specialist in Adult Cardiology dealing with all types of heart disease, but focusing primarily on heart rhythm problems.
I work in Plymouth in the South West of the UK at the South West Cardiothoracic Centre, University Hospitals Plymouth (Derriford), Plymouth and at the Peninsula Heart Clinic, situated on the University Hospitals Plymouth site.
I qualified in medicine at Cambridge University and St Thomas' Hospital London and specialised in the investigation and treatment of heart disorders at St. George's Hospital, London, Stanford University, California and the Wessex Cardiothoracic Centre, Southampton.
Following appointment at Derriford Hospital Plymouth (now renamed University Hospitals Plymouth), I helped to set up the South West Cardiothoracic Centre – the Specialist Cardiology and Cardiac Surgery centre for Devon and Cornwall and established the Cardiac Electrophysiology service for the treatment of heart rhythm disorders.
Much of my work is connected to the care of arrhythmias such as atrial fibrillation and I am performing ablations for all types of heart rhythm disturbances 3 days per week on most weeks. Our results are as good as any published in the world cardiological literature.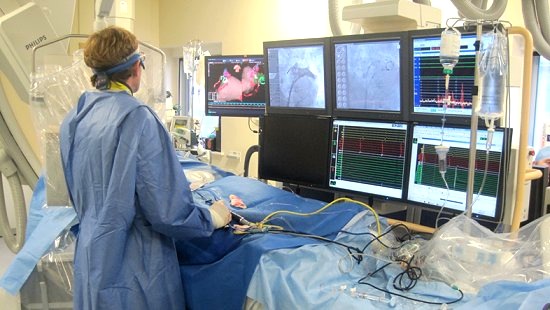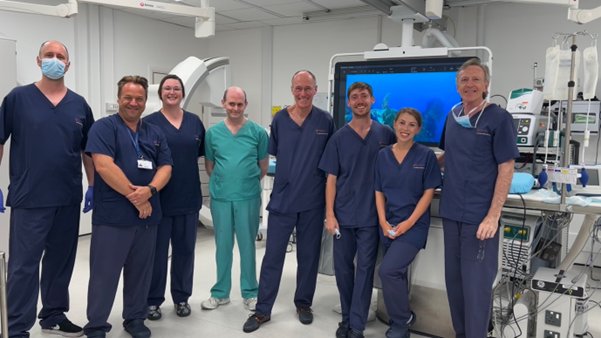 I have served as a member of the Executive Council of the Arrhythmia Alliance heart rhythm charity, and I represented the South West on the National Specialist Commissioning advisory body for Cardiology (CRG). Previously I have served on the Heart Rhythm UK (now BHRS – British Heart Rhythm Society ) Council, acted as the Secretary to the UK Interventional Cardiac Electrophysiology Society and been a member of the Department of Health's Expert Group on Cardiac Arrhythmias.
I have a major interest in heart rhythm research and lead cardiology research in Plymouth as Associate Professor of Cardiology for the University of Plymouth.
---
Latest News…….
From 1/1/2021 my private medical practice company, At Heart Ltd, has been supporting reforestation charity work. £10 from each private consultation or heart procedure fee has gone to support tree planting in Asia and Africa and this has resulted in over 30,000 trees being planted so far. This work, by supporting communities carrying out the reforestation, alleviates poverty at the same time as helping the planet.
We are now starting a partnership with The International Tree Foundation, a long established, outstanding organisation involved in this work. More news on this partnership will follow shortly on this site.
---